Free Online Ghost Hunt @ Brumley Haunted Castle!!!
Brumley Haunted Castle House
Brumley, MO 65017
Phone: 2206565109
Email: jeffcityparanormal@gmail.com
Hours of Operation:
9:00 pm - 11:00 pm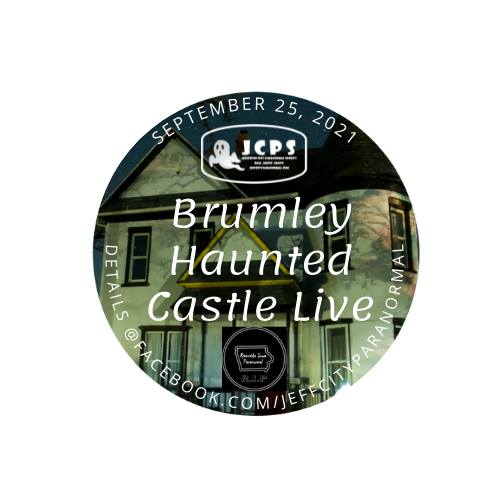 ONLINE ONLY! PLEASE DO NOT COME TO THE LOCATION. YOU WILL BE ASKED TO LEAVE.
Are you ready for another great investigation? The unfortunate history of this location can be found at https://hauntedcastlehouse.com/history.
We will be joined by Riverside Iowa Paranormal. This team has several chapters around the country and we are excited to join them on their adventure here in Central Missouri.
Live times may change. Please keep an eye on this event and our Facebook page.