Aquapalooza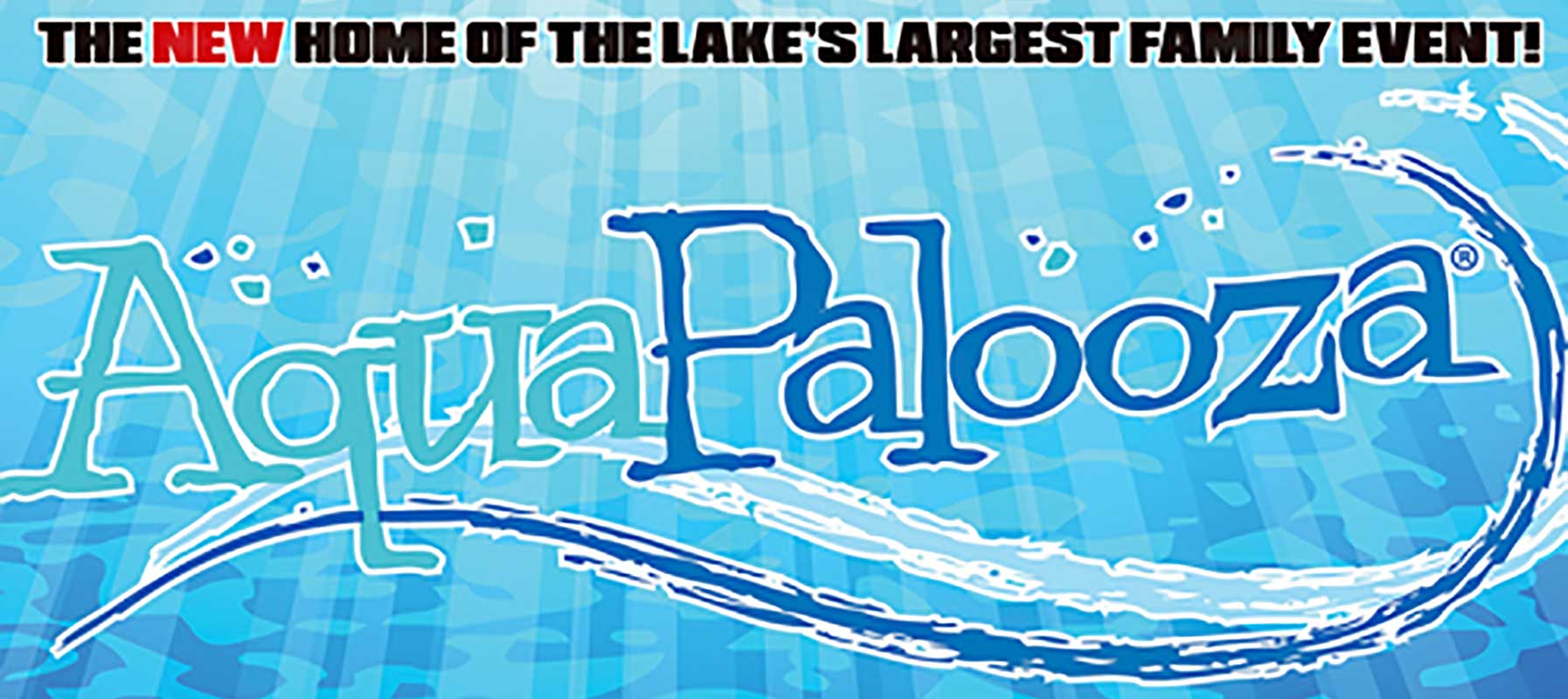 Aquapalooza
Phone: 573-348-1958
Hours of Operation:
12:00 pm - 5:00 pm
NEW LOCATION - Captain Ron's Bar & Grill at the 34.5 mile marker
The Lake's Largest FAMILY Boating event will be held July 16th at a new location-Captain Ron's Bar & Grill. BENNE MEDIA invites everyone to join them for a great day on the water and on land. Live music and activities will keep you having fun all day long. This years event starts at noon and features Black Note Band, The NoBodies, Dirt Road Addiction, and Members Only.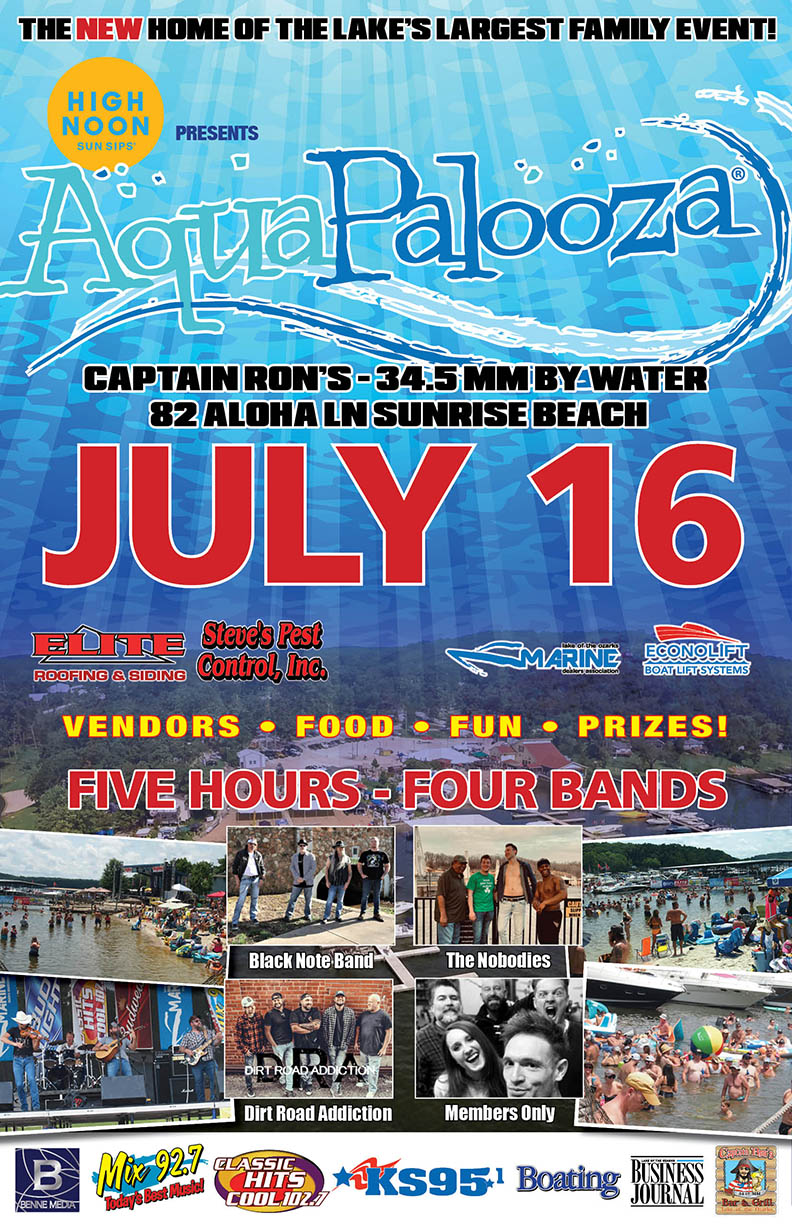 Aquapalooza is a Benne Media Production. Keep listening to MIX 92.7, COOL 102.7 and KS95.1 for daily updates and make plans to be at the event! Come by land to Captain Ron's Bar and Grill at 85 Aloha Lane, Sunrise Beach, MO 65079. And by water at the 34.5 mm. Call 573-374-5852 for information about the camp ground, parking and boat slip rentals.