Versailles Apple Festival
Downtown Versailles
Downtown Versailles
Versailles, 65084
Phone: 573-378-4401
Email: info@versailleschamber.com
Hours of Operation:
Sat: 9am-5pm (Parade at 10:00 am); Sun: 9am-4pm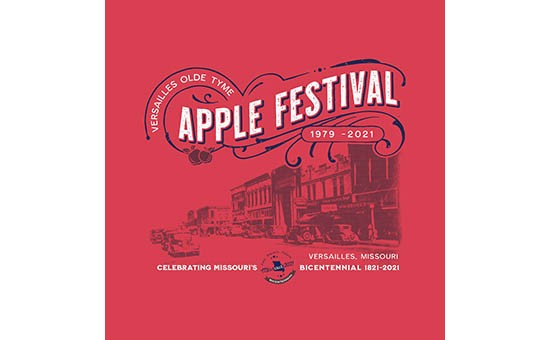 The 2021 Apple Festival will be celebrating the Missouri Bicentennial! Versailles has a lot of great history to celebrate! We're looking forward to seeing you October 2 & 3!

The Versailles Area Chamber of Commerce is proud to host the 42nd Annual Olde Tyme Apple Festival. This award-winning festival is enjoyed by thousands of festival-goers from all over the state and beyond. Activities include a parade, many vendors selling wares, lots of food booths, a car show (at Versailles City Park), fiddle contest, apple pie and much more! See details and the full schedule at the website listed above.