Fun Lake Blog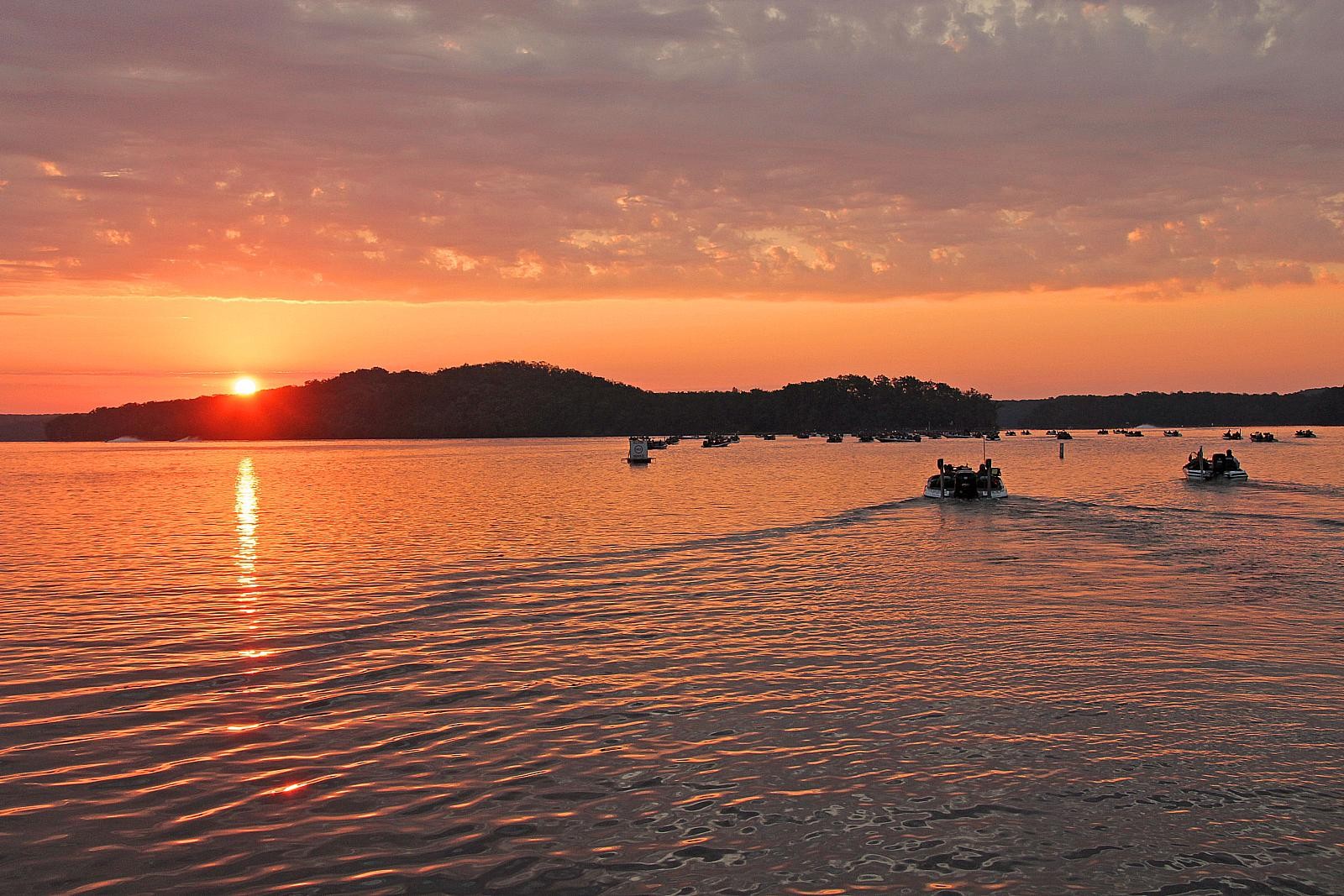 Fun Lake Blog
Paddle Around Lake of The Ozarks for On-The-Water Fun!
July 23, 2019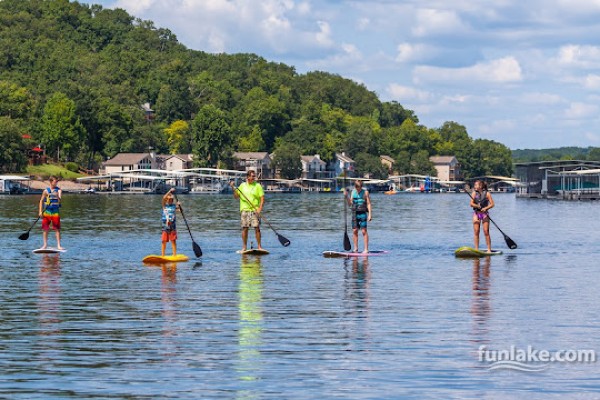 For many people that enjoy spending time outdoors, nothing says summertime like a leisurely paddle on the various and celebrated Ozark waterways. At Central Missouri's Lake of the Ozarks, visitors can take their time exploring spring-fed tributaries as well as slow and secluded coves from paddleboards, kayaks, canoes or paddle boats.
While Lake of the Ozarks is regarded as one of the best boating and fishing lakes in the country, there are many other ways to have fun on the water, especially when it comes to paddling sports.
One of the many reasons the Lake of the Ozarks has been designated the "Best Recreational Lake in the Nation" is because it caters to paddlers of all types. The newest paddling sport to hit the Lake of the Ozarks is stand-up paddleboarding. Visitors of any skill level, from first-timers to the most seasoned pros, can get their paddles wet at a number of resorts, marinas and paddle-specific businesses.
"What makes the Lake of the Ozarks such a great paddling destination is that there are so many different coves," says Dave Bertels, co-owner of Super Dave's Paddle Craft Adventures in Sunrise Beach. "There are many opportunities for paddlers to duck into different coves where the water is super smooth and paddle around and explore the unique scenery. And, on sunny days, it's nice to be able to run along the cliff faces to stay in the shade. You can dip in the water to cool down and then keep paddling. You don't always get those opportunities on different lakes or with different paddle craft."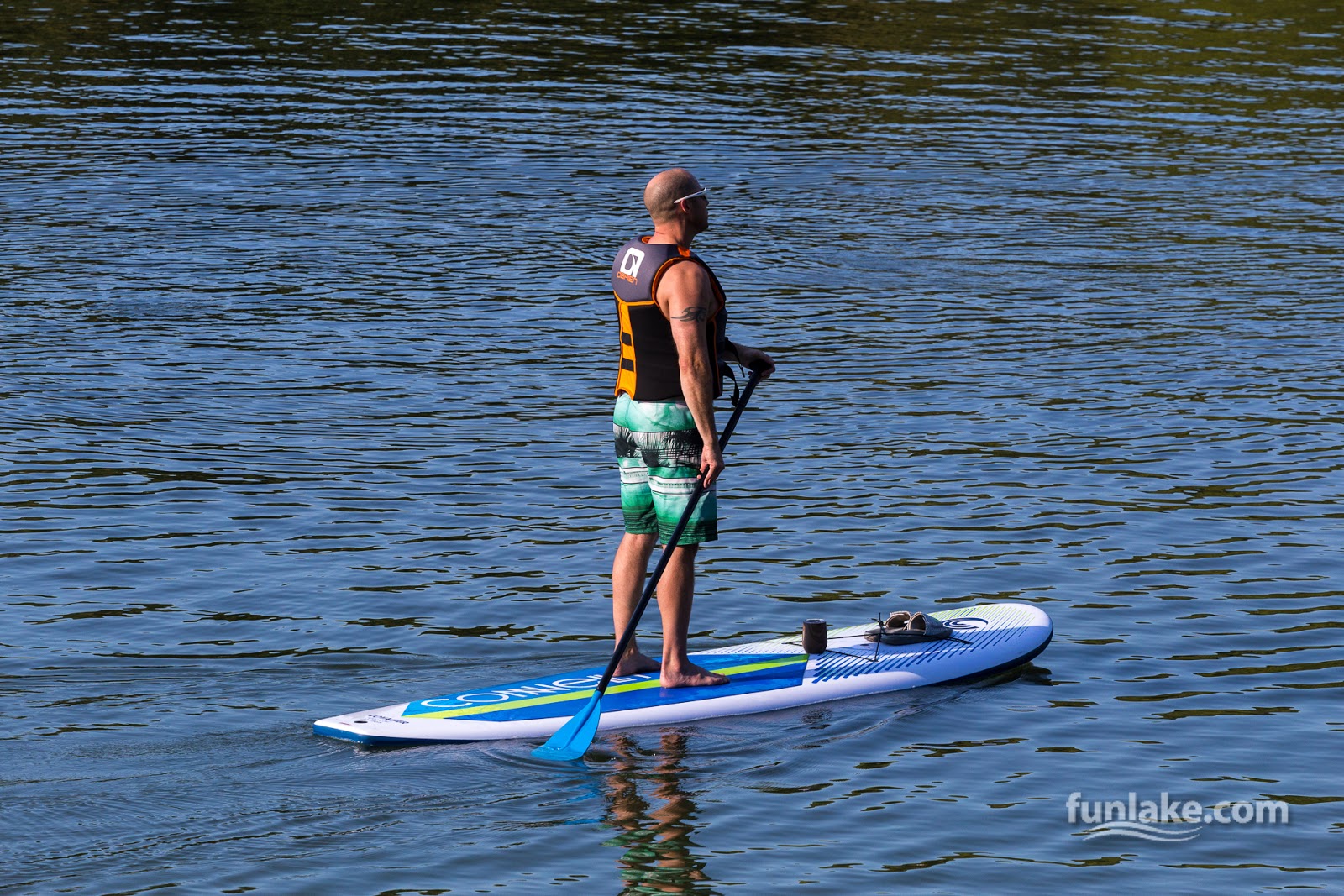 For those wanting to learn how to paddleboard, the Lake of the Ozarks is a great place to start. There are a handful of businesses that not only rent paddleboards but also provide lessons for those new to the sport. Super Dave's Paddle Craft Adventures in Sunrise Beach, Sunset Beach Resort's Adventure Boat Rentals in Camdenton and Wake Effects in Osage Beach all make sure to set every guest up for success. Each paddleboard rental comes with personalized instructions for those that need it on how to safely and successfully get on the board, stand up on the board, how to paddle efficiently and how to control the board before vacationers make their way out into the quiet cove s to enjoy their newly acquired skill . Lessons can take anywhere from five to 15 minutes depending upon the customer, and, extra assistance and coaching are provided if necessary.
"The difference between an incredible day out on the water with a paddleboard and a really frustrating one can be as simple as spending a few minutes to get comfortable with the board and having someone with experience show you what to do," says Bertels, who has taught nearly 15,000 people to paddleboard at the Lake of the Ozarks. "A little bit of quality instruction makes all the difference. Most people catch on really quickly and there's no slowing them down after that. They get it and then they're hooked. Helping people fall in love with paddleboarding is the best part of the job for me," Bertels concludes.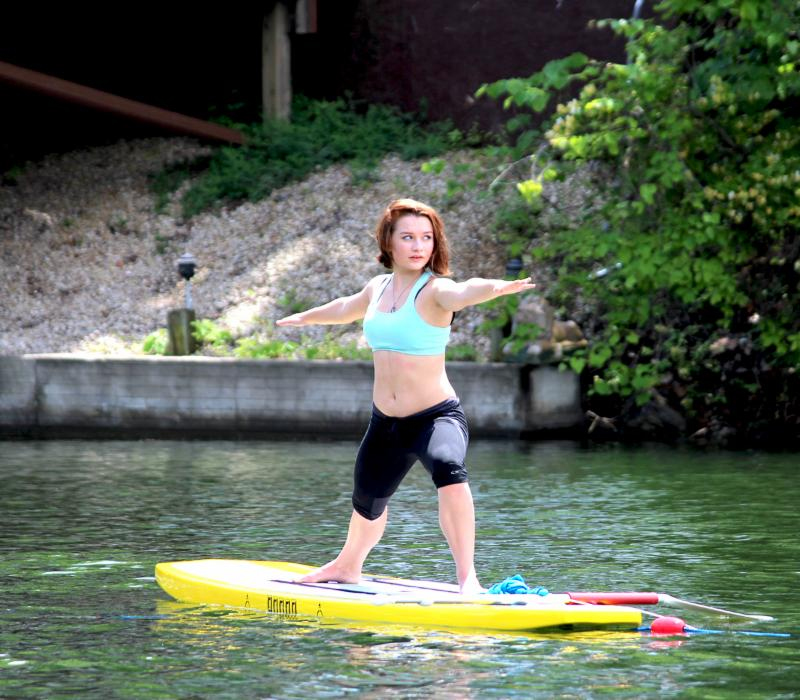 Anyone looking to take their paddleboard experience to another level can try Wake Effects' different paddleboard-based yoga and fitness classes, including an introductory class that teaches both how to paddleboard as well as how to do yoga on a paddleboard. For more details on Wake Effects' paddleboard yoga and fitness classes, visit wakeeffects.com/paddle-rentals-sports/.
Of course, there are a variety of options for those more interested in kayaking or canoeing as well. In addition to the three businesses mentioned above, there are numerous places that help visitors get out on the water in a self-propelled fashion.
Mother Nature's River Retreat in Mack's Creek offers three options for scenic canoe floats down the Big Niangua River, one of the Lake of the Ozarks' spring-fed tributaries: a three-mile, four-mile or seven-mile float. Shuttle services also are available.
The area's two celebrated state parks offer kayak rentals and outstanding locations to paddle around. Lake of the Ozarks State Park, Missouri's largest and most visited state park, offers kayak, paddleboard and paddleboat rentals at the marina located at Public Beach #1 in Osage Beach. Once vacationers have their paddle craft, they can launch their vessels and spend the day exploring the park's Aquatic Trail, a nearly 10-mile stretch of water that runs from Grand Glaize Beach to the park's main campground. Buoys are placed at various Lake locations to mark this unique water trail and a special corresponding Aquatic Trail interpretive map provides information about what boaters see at each stop. The diversity of the park and its natural communities are showcased with stops to view woodlands, glades, streams and geological structures. Boaters can learn how swallows use the bluffs in the park, how chert is formed and why glades are being lost to cedar invasion. The Aquatic Trail map is available at various locations in the park and is recommended before embarking on this on-the-water adventure.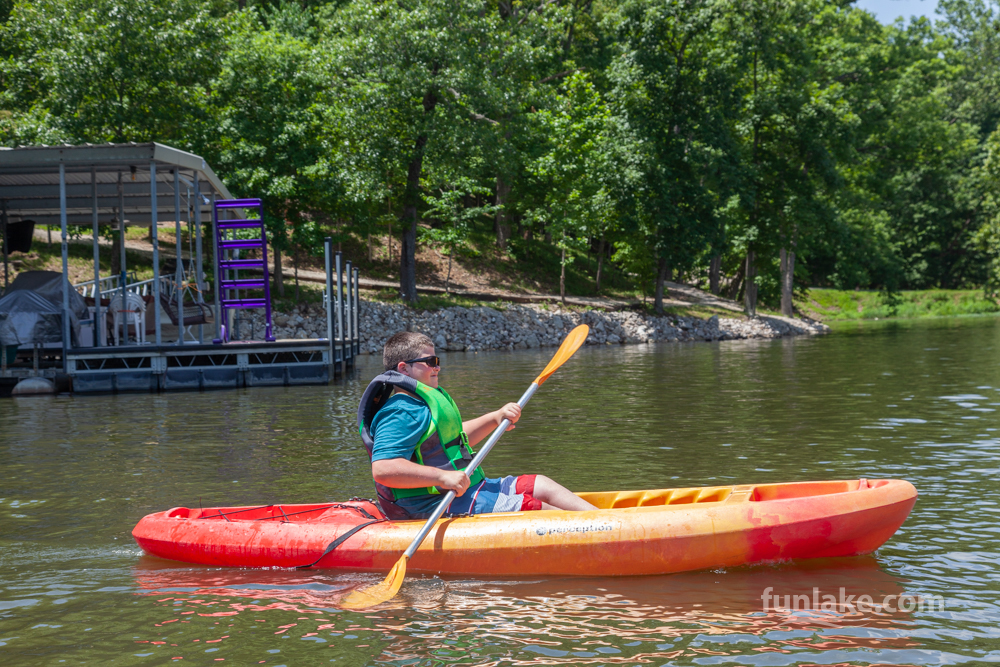 At Ha Ha Tonka State Park near Camdenton, which was voted one of the best state parks in the nation by readers of USA Today, visitors can rent single or tandem kayaks from the park's visitor center. The park features launches and wonderful paddling opportunities at the Ha Ha Tonka Cove near Ha Ha Tonka Spring, Missouri's 12th largest natural spring. Paddlers can take in impressive views of the towering limestone bluffs as well as cool, clear blue waters of the spring. The cool, spring-fed water in the cove at Ha Ha Tonka is a popular spot for swimmers and paddlers at the Lake of the Ozarks.
All paddle craft rentals are generally based on an hourly rate, though some marinas and businesses offer half-day, full-day or weekly rates. Prices vary from business to business, so visitors may want to call ahead to check on prices and availability of rentals.
In addition to all the places mentioned above, many Lake of the Ozarks resorts rent a variety of watercraft for a fun day (or days) out on the water. Some even offer complimentary use of paddle craft for their guests. Visitors should check with the lodging properties of their choice to see what kind of vessels are available for their use.
For a getaway of any length to the Lake of the Ozarks, the accommodations available are as varied as the shoreline around the Lake. Visitors will find full-service, luxury resorts; smaller, family-owned and operated resorts; spacious, multi-bedroom condominiums and vacation homes; charming bed and breakfasts; rustic cabins, campgrounds and RV parks in addition to well-known hotels and motels.
For more ways to have fun at the Lake of the Ozarks and to get information on additional events, year around attractions, and lodging and dining options available at the Lake, visit the Lake of the Ozarks Convention and Visitor Bureau's award-winning website, www.FunLake.com, or call 1-800-FUN-LAKE (386-5253).