Fun Lake Blog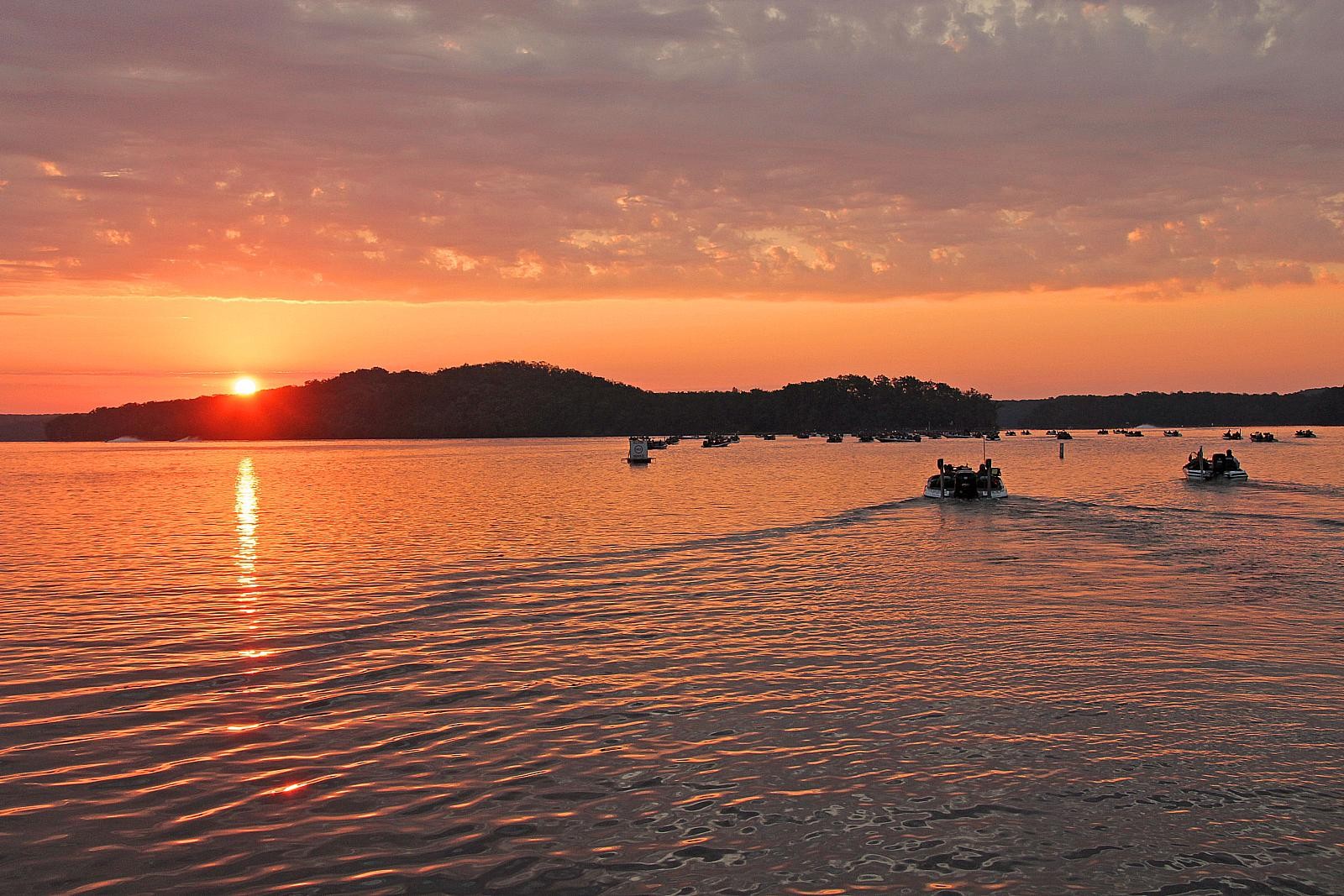 Fun Lake Blog
Learn It, Do It And Love It at The Lake Of The Ozarks
June 29, 2018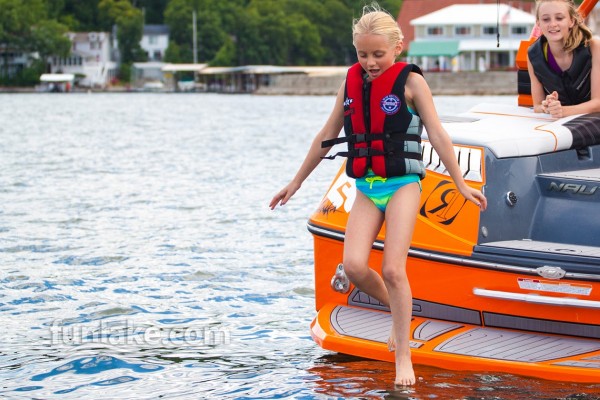 When it comes to fun, there's no reason to sit on the sidelines and let the good times pass you by at Central Missouri's Lake of the Ozarks. With the variety of entertaining activities, visitors can partake in their favorite pastimes or embark on a journey of discovery trying their hand at new experiences. There are many opportunities to "learn it, do it and love it" at the "Best Recreational Lake in the Nation." Read on for a few ideas on how to discover new hobbies, create new family traditions and make a visit to the Lake of the Ozarks both a relaxing vacation and an exciting educational experience as well.
GET HOOKED ON FISHING
Ask any angler why they love to fish and they'll tell you it's the excitement and that electric sensation that travels through the body as you feel your line go taught and a fish fighting on the other end. "Whoa, I've got one!" After that, you're hooked.
For anyone that's had an interest in learning the ropes or introducing their children to the age-old pastime, the professional fishing guides at the Lake are a great resource for anglers of any skill level. Novices can learn the basics: how to properly cast with a spinning rod or a bait casting reel, what type of baits work best for each species and during which time of year. They'll also pick up many simple tips on easily overlooked essentials that will help beginners catch more fish and have more fun. The guides are friendly and eager to show off their "backyard playground" that is the Lake of the Ozarks. What's more, it's a great way to spend a day out on the water, enjoying the scenery and wildlife and making new friends and memories.
"I absolutely love teaching the art of angling to newcomers," says Ed Franko, owner of Big Ed's Guide Service and co-owner of Bass and Baskets Bed and Breakfast in Osage Beach. "I enjoy taking someone that's never fished before and helping them learn not just how to catch a fish, but how to tie on a lure and learn every aspect of fishing from start to finish. The biggest thrill I get is seeing the happiness on my customers' faces, especially kids, when they've learned something new and have success by catching the first fish of their life. Their face just lights up and their excitement is contagious. It can be a life-changing experience. And, I've found you're never to old to learn something new. I've been doing this for years and I still learn something new every time I'm on the water."
"FORE" HELP WITH YOUR GOLF GAME, ASK A PRO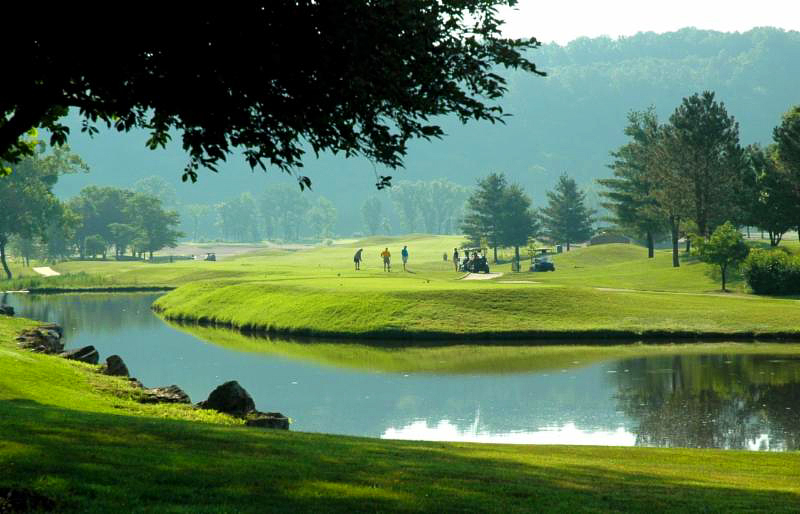 Some golfers make it look so easy. A perfectly fluid swing, an impossibly long and straight drive. An effortless chip and a short putt for an excellent score.
According to Rob Wilson, assistant golf professional at Old Kinderhook, everyone can get to that level. It just takes practice.
"Golf can be an intimidating and frustrating game, but it doesn't have to be," Wilson says. "Everyone has to start somewhere. With the right amount of patience and practice, any golfer can come a long way in a relatively short time, especially with the help of a golf pro. One has to remember, like anything in life, with a little dedication and practice you can go as far as you are willing to go. A pro can help you with your stance, your swing, your whole approach and can make a world of difference. Working with a pro in an easy-going, no-pressure setting can be a lot of fun and very beneficial, no matter what kind of golfer you are or if you've never played before at all."
Those that have ever desired to take up the game of golf, or work on minimizing their handicap, can benefit from a trip to the Lake of the Ozarks. With 13 championship courses dotting the area, there's no better place to learn the finer points of the game. Nearly all 13 courses offer one-on-one golf tutorials with PGA professionals to ensure that visitors have a great first experience and/or improve their game while at the Lake. Personal attention and, in some cases, state-of-the-art video analysis will help iron out the kinks in any duffer's swing and help newcomers develop a solid foundation and appreciation for the game. All 13 courses also offer various practice facilities so golfers can work on long drives from the tees and master their short game on putting greens, chipping greens and more. Once a golfer spends a couple hours with a pro or working on their game on the practice range, they'll be ready to put their skills to the test on any of the courses at the Lake, from the most forgiving layouts to the most challenging. For more information on the courses at the Lake of the Ozarks, visit www.GolfingMissouri.com.
In addition, Old Kinderhook Golf Resort, near Camdenton, offers a crash-course on the game that will help golfers new and old. The resort's weekly Golf Clinic takes place every Friday and Saturday, now until September 3. The two-hour classes run from 6-8 p.m. on Friday evenings and 9-11 a.m. on Saturdays. Also included with the instruction are two rounds of golf on Saturdays and Sundays. For complete details on the clinic, call the Pro Shop at 573-317-3575 or visit Old Kinderhook's website at www.OldKinderhook.com.
LEARNING DONE LAKESIDE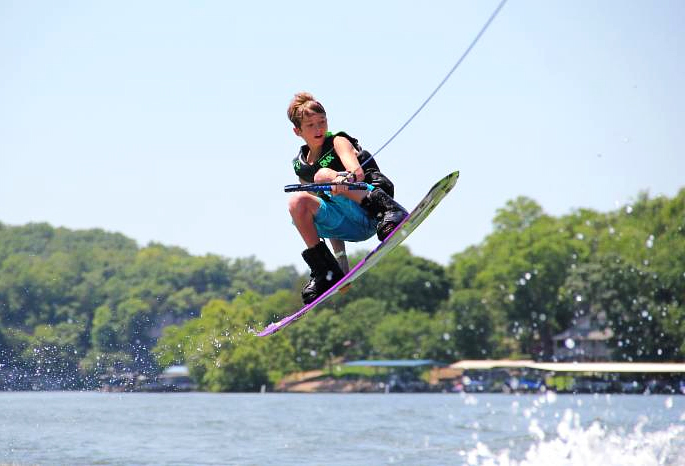 If a visitor is looking for something a little more extreme than fishing and/or golf, then studying at Kirby's School of Wake may just be the exhilarating education they're hoping to find. The instructor at the School of Wake, located in Osage Beach, professional wakeboarder Kirby Liesmann, has studied with and shadowed some of the most accomplished professionals and coaches in the wakeboarding industry. Kirby puts his years of experience to use in helping others learn the sport. Since 2008, Kirby has taught hundreds of people how to safely pursue wakeboarding with one-on-one instruction through individual classes, day camps and group clinics during the summer months. Whether a wakeboarding student is just starting out and learning the basics or trying to nail some of the most thrilling advanced tricks, they'll find Kirby's relaxed, no-pressure teaching style fun and beneficial to them obtaining their goals and progressing at a speed they are comfortable with. For complete details on Kirby's School of Wake, including a schedule of clinics and day camps, visit www.KirbysSchoolOfWake.com.
Super Dave's Paddle Craft Adventures, located in Sunrise Beach on the white sand beach near Frankie and Louie's Bar & Grill, offers a number of rental options for those looking to paddle around on the Lake, including kayaks, pedal boats and the newest craze to hit the paddling world, stand-up paddle boards. Stand-up paddle boarding, which is like a cross between surfing and kayaking, is one of the fastest growing sports world-wide and offers a unique and enjoyable experience as boarders glide across the surface of the water, providing a totally different perspective of being on the Lake compared with traditional skiing, boating or wakeboarding.
The owners of Super Dave's, Lisa and Dave Bertel, fell in love with paddle boarding after being introduced to the sport while on vacation in Florida. According to Dave, it was tough going for him at first. "The first time I tried it, everyone else just took off with no problems at all, and I just kept falling in. I'd get back up on the board and fall right back in. Get back on, fall back in," Dave says. After a few more tries and a lot of laughs from his friends at his expense, Dave was up and paddling and never looked back. "Once I figured it out, I absolutely loved it. It's a blast," he says. "I told my wife, Lisa, we have to bring this to the Lake. It'd be perfect."
In 2012, the Bertels opened Super Dave's at the Lake of the Ozarks and began renting paddle boards and all sorts of other paddle craft. In addition, the Bertels started teaching customers all about the sport so that visitors will have better luck than Dave did his first time out. "I love seeing the pure joy that people derive from trying paddle boarding," Dave says. "A lot of people are afraid at first or think it's going to be hard. Then they get the hang of it and have a blast. Often times it's the most reluctant person in a group we're teaching that's always the last person back in because they've had the best time. We're all about having an adventure and having fun. Teaching new people paddle boarding and watching them fall head over heels for the sport makes our job the best job in the world," he concludes.
The crew of two at Super Dave's makes sure to set each intrepid adventurer up for success. Each paddle board rental comes with personalized instructions from either Dave or Lisa where they teach their customers how to safely and successfully get on the board, stand up on the board, how to paddle efficiently and how to control their board before making their way out into the quiet Lake cove. This can take anywhere from five to 15 minutes, depending upon the customer, however, additional assistance and coaching is provided if desired. "We want to make sure everyone is successful and has a great time," Dave says.
Each rental from Super Dave's, whether a kayak, pedal boat or stand-up paddle board, costs $15 per hour. All paddle craft rentals come with up to 30 minutes of instruction to make sure customers feel comfortable with their vessel and have a safe and enjoyable time on the water. Super Dave's is one of the only paddle craft rental companies located in a large no-wake cove at the Lake of the Ozarks, providing a carefree day of fun on the water. To learn more about Super Dave's Paddle Craft Adventures, call 239-233-3038 or visit them on Facebook atwww.facebook.com/SuperDavesPaddleCraftAdventures/.
LEARNING IS NATURAL AT THE LAKE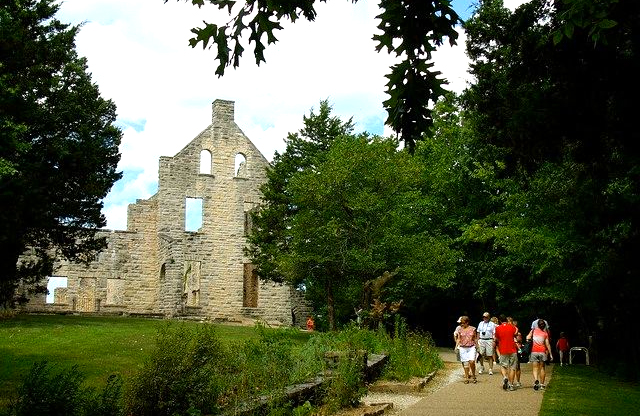 Looking to learn more about the Lake's natural state? Lake of the Ozarks State Park and Ha Ha Tonka State Park both feature park naturalists who can enhance visitors' experiences at the parks with a wealth of knowledge about the flora, fauna, geographical and topographical makeup of the parks and the natural areas available within.
During the summer months at Lake of the Ozarks State Park, park naturalists lead guided hikes and present evening programs to showcase the diversity of the park's natural areas as well as how the Missouri State Park system is working to restore these landscapes. There's also an interpretive center complete with displays and brochures located near the entrance to Ozark Caverns, an impressive show cave offering hand-held lantern tours. Along the half-mile guided round trip through this cave, explorers/visitors will see evidence of early spelunkers, claw marks in the sediment fills left by animals that sought shelter in the cave thousands of years ago and other natural cave formations, including an impressive "Angel Shower." Tours of Ozark Caverns are offered seasonally, from mid-May through mid-September. Complete details for Ozark Caverns, its tour schedule and admissions prices, can be found by going to TinyURL.com/OzarkCaverns.
At Ha Ha Tonka State Park, which was recently voted the fourth-best state park in the country by readers of USA Today and The Most Beautiful Place in Missouri by Condé Nast Traveler, visitors can learn more about this celebrated park by visiting the outdoor interpretive area and the visitors center located at the park office. The visitor center features a large relief map of the park carved from stone. Park brochures, trail maps and interpretive materials are available inside the park office.
Self-guided trail maps, species note cards and brochures help hikers at both parks learn about and identify different plants, trees and animals that can be found along the 25 trails located within the two parks. Informative placards also are placed throughout the parks making a trip to the Lake's state parks both an enjoyable and educational excursion in the Ozarks' natural beauty. Thousands of people visit the parks each year and many come back time and time again and always see, learn or experience something new. Both parks are open year around, though the hours of operation for the visitor centers vary by season. For more information about both state parks, visit the state parks page on www.funlake.com/state-parks.
This is just a highlight of some of the opportunities visitors will find at the Lake of the Ozarks to jump into new experiences and create lasting memories and new traditions. For more ideas, or to learn more about all the fun events, attractions, as well as lodging and dining options available all year at the "Best Recreational Lake" in the Nation , call the Lake of the Ozarks Convention and Visitor Bureau (CVB) at 1-800-FUN-LAKE , or visit the CVB's award-winning website, www.FunLake.com .