Fun Lake Blog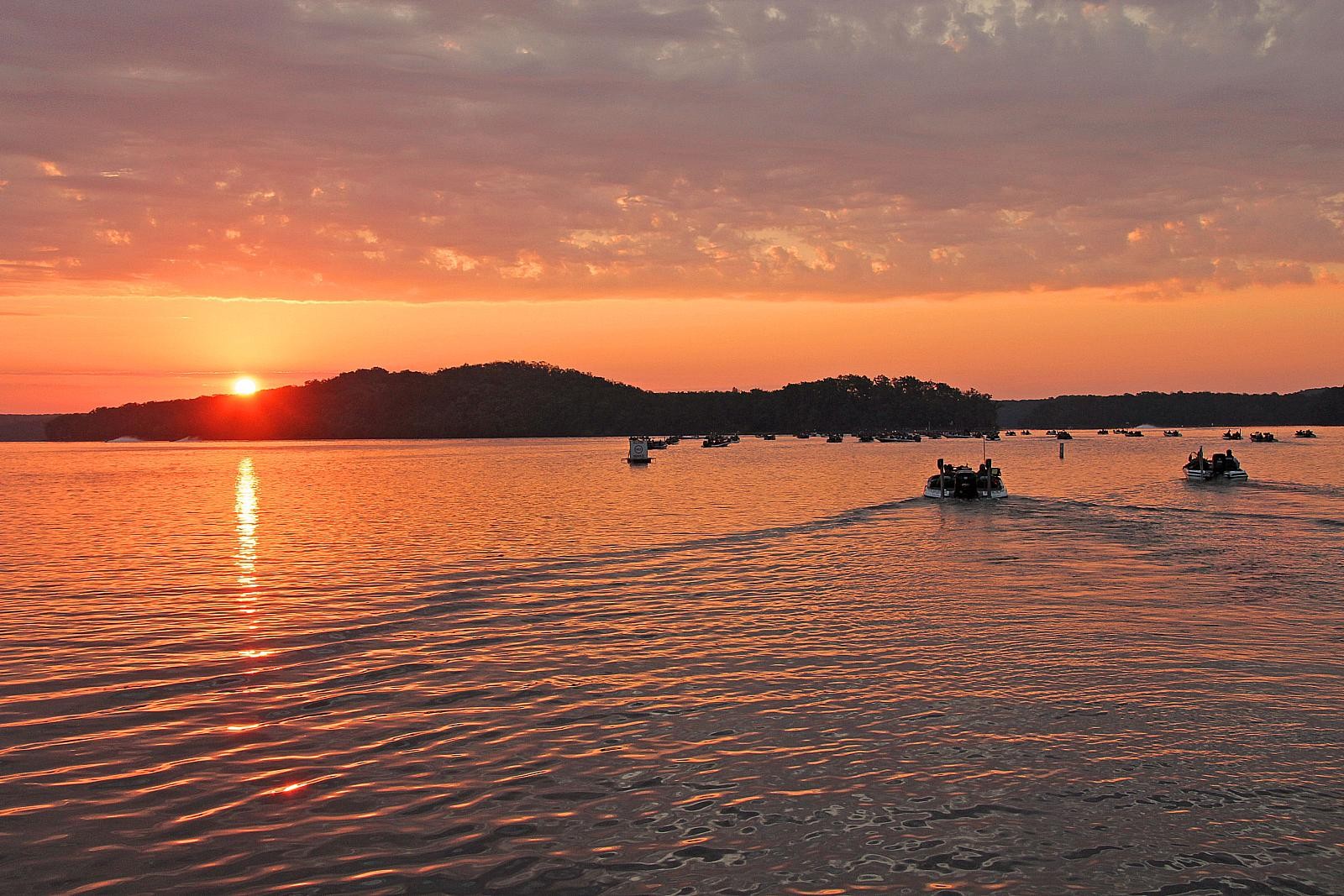 Fun Lake Blog
Unique Wedding Venues You'll Fall in Love With
September 29, 2023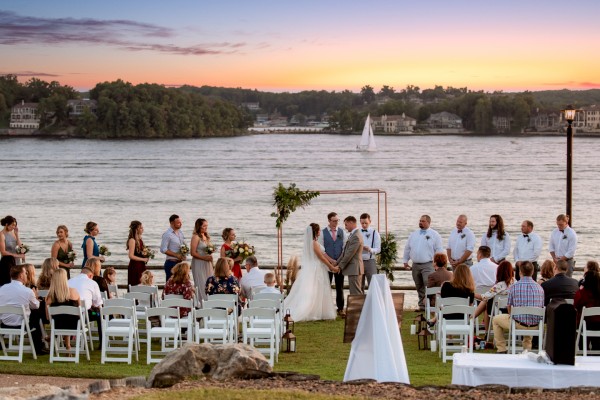 A traditional wedding in a church in June has been the norm and dream of many. They can be beautiful no doubt. But these days, couples are opting for more unexpected wedding venues that make the day truly unforgettable. And there's no place offering more unique and memorable wedding venues than Lake of the Ozarks, Missouri. So, before you book a venue for your special day, consider any one of these for your upcoming nuptials.
Here are just a few suggestions for truly memorable wedding venues:
On a Pontoon Boat
Overlooking a Golf Course
Underground in a Cave
Romantic Ruins
Ahoy Wedding Party!
Let's start off with something fun and admittedly not for every couple - a pontoon boat. Offbeat maybe, limited in capacity probably. But unique? Definitely. Imagine you and a few of your closest friends out on the lake at sunset when the sun starts to kiss the horizon and you get to say "I do" to the love of your life. And if a pontoon boat is a little too small then there are plenty of larger yacht options (Celebration Cruises) with chapel-style seating for up to 100 guests during the ceremony and table-service dining for the reception. This is one outdoor wedding venue that's guaranteed to make a big splash.
Say "I Do, I Do, I Do, I Do."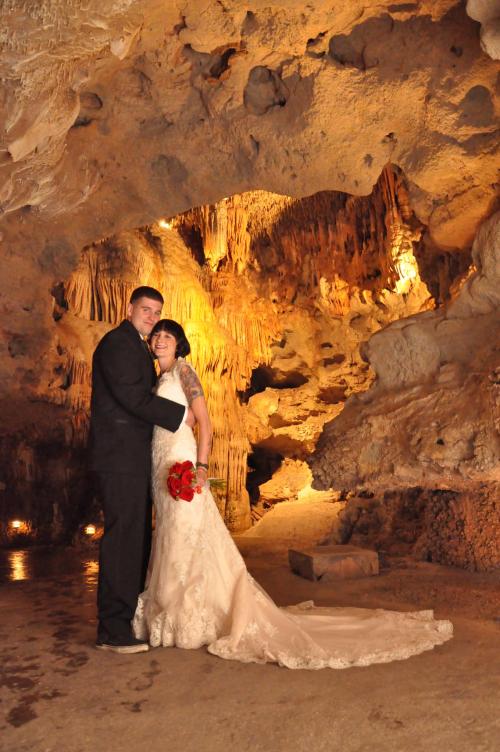 Bridal Cave is legendary for its monumental crystalline structures mimicking the intricate white lace of a bride's dress. Couples from far and far, far away have come to gaze at this geological masterpiece. Thousands have even been married in the cave over the years. The lighting, music, and sheer magnitude of the experience is something everyone will be "echoing" for a very long time.
Fore-Ever!
This one may sound like a "sand trap" at first, but how about a golf course for your big day? There are 14 golf courses in the Lake of the Ozarks area. And no one is suggesting you book the 18th hole (although it may be an option on some courses). But think about the clubhouse and patio or grounds. All beautifully landscaped. Many with outstanding views of the lake and sunsets. Most with kitchens or restaurants that can accommodate a large crowd. Plus, there are plenty of hotels and other lodging options close by.
Wedding Bliss Among the Ruins
Located on the southeast portion of the lake, Ha Ha Tonka State Park features the stone ruins of a turn-of-the-century castle built by a prominent Kansas City businessman. There are more than 15 miles of trails traversing the park, leading visitors to natural bridges, caves, and down to the lake. The choices of backgrounds for the ceremony and wedding pics, and just the visual beauty will make you and your guests all feel like they've entered a magical land.
Traditional Amped Up
One thing's for certain, a wedding anywhere at the Lake of the Ozarks is going to be special. The destination is home to several beautiful resorts with breathtaking views and settings to make it a day, night, or weekend for all to remember. If you're planning your own wedding, there are wedding specialists at the Lake of the Ozarks CVB who can help you find the perfect venue as well as connect you with wedding services such as catering, photography, florists, accommodations for your guests, transportation, and even printers to help with invitations.
To get started, complete the wedding interest form and a Lake Expert will reach out to help you find the perfect location for your ceremony, as well as recommend venues for both large and small receptions. You can also contact one of our group sales managers by calling 573-348-1599.
Jen West
Group Business Development Manager
1-800-386-5253/573-348-1599 Office