Hotel pools
If you want to enjoy a lakeside pool without having to travel around the lake, here are some inviting hotel pools:
Located on a point, Arrowhead Pool at Tan-Tar-A Resort features a waterslide and an adjacent beach area, and has been a family favorite for years (I have fond memories of swimming here on my first visit to the lake as a child).
Explore the landscaped gardens and koi ponds as you make your way to the pool at Lodge of Four Seasons. This family-friendly pool features a wading area and a swim-through waterfall that the kids will love.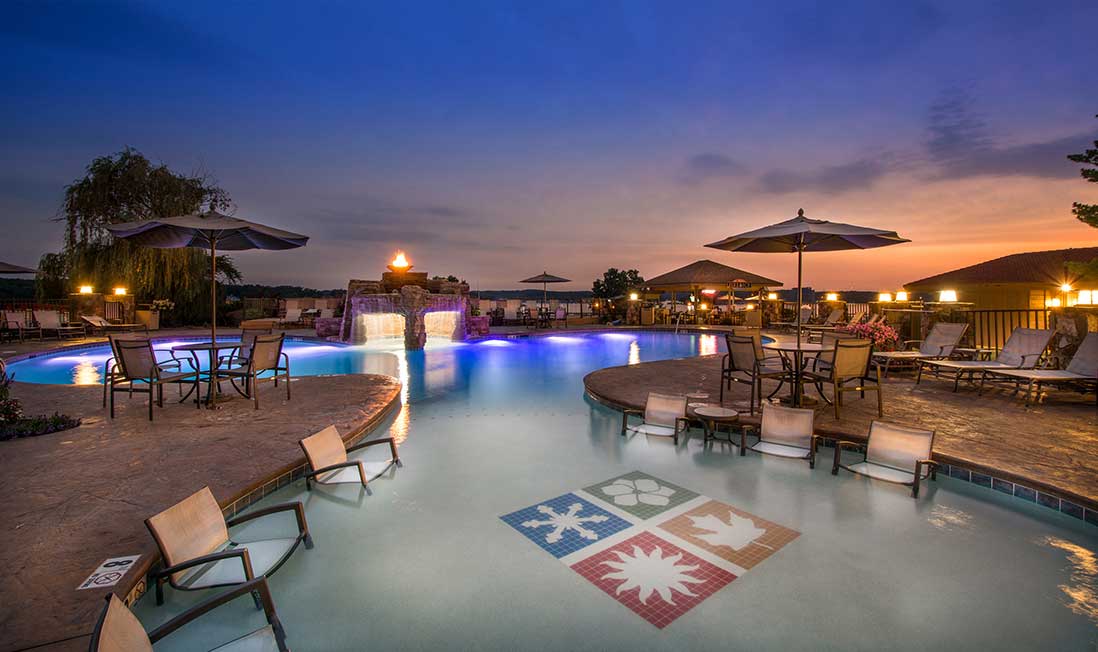 The pool at bustling Camden on the Lake offers the best of both worlds: there is a swim-up bar on one side where adults congregate, and on the other side is an area where kids can swim and play.
Whether you're traveling with your kids or visiting the lake with friends, or whether you're in the mood to relax or are geared up to party, there's a pool at Lake of the Ozarks waiting for you.
All you have to do now is take the plunge.